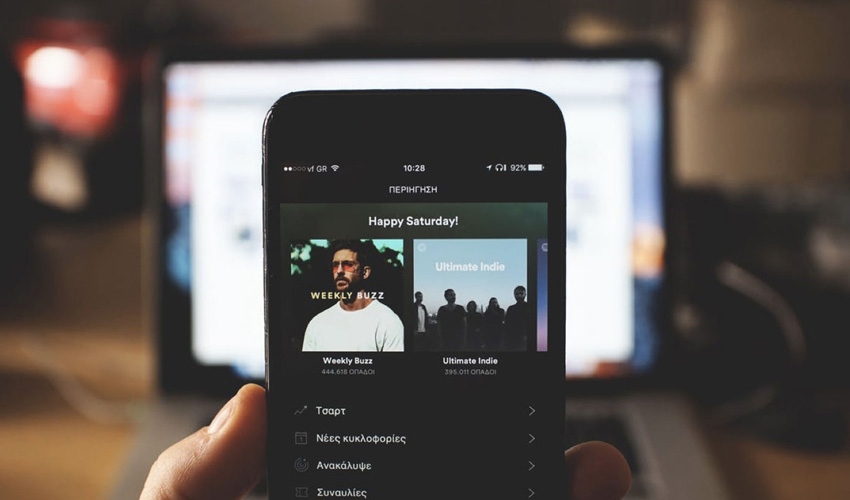 08 Jan

Spotify advertising for brands

Since launching in 2012, Spotify has become the worlds most significant music streaming service with over 140 million monthly active users and growing.

Brands globally are integrating Spotify for Brands into their marketing mix in order to:

– Drive incremental reach,

– Improve the efficiency of traditional radio campaigns,

– Engage with millennials in environments they love,

– Ensure unprecedented viewability and audibility,

– Create native brand experiences that help brands use the power of music to engage with and build credibility amongst their target audience.
Streaming Intelligence to reach your audience in moments that matter
The Spotify user streams music from morning to night, and the average cross-platform user spends 2+ hours daily. The music streaming giant provides brands with the opportunity to connect with their audience in a new, highly engaging environment with over 94% of Millennials (age 18-34) likely to be on the music streaming giant. Source Spotify.
Spotify allows brands to unlock powerful audience insights about their target audience and reach them with premium ad formats in an environment where they're highly engaged. Marketers can target Spotify's audience by age, gender, location, language, music interest and listening behaviour.
Other niche targeting includes:
Playlist – Based on what people are listening to with popular daily activities, life moments, moods, and seasonal events.
Genre – Based on the music genre they have listened to.
Event Targeting – Based on users who are actively listening to the artists soundtracking a major music event.
Daypart – Target users at the right time to suit your messaging or complement broadcast buys.
Platform – Dynamically served to users based on their active platform including desktop, mobile, tablet and other connected devices.
Sequential Messaging – Re-engage users across platforms or tell longer-form brand stories.
Campaigns served in-stream Spotify are also against 100% professional, licensed content in Spotify's brand-safe environment.
Spotify ad formats
Brands can choose from multiple advertising formats which include sponsorships of branded moments or music playlists, audio ads, video ads and display ads. For more information on Spotify's digital advertising products, contact your Sparcmedia team or get in touch with us.